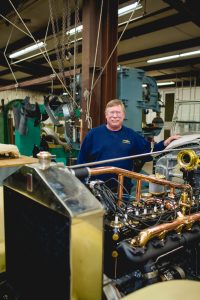 Are you considering buying a vintage, classic or muscle car at auction or through a private sale?  Knowing what kind of work your new car might (or might not) need can be an invaluable piece of information as you consider this possible acquisition.
Let Enfield Auto Restoration be your expert resource and have us evaluate the vehicle before you finalize the deal.  Our familiarity with cars of almost all makes, models and eras qualifies us to be able to determine what might be a small issue to a major one that could be lurking beneath that gleaming sheet metal.
Call us to discuss how we can help with your mechanical issues or mechanical upgrade projects.
We can be reached at 860.749.7917 Monday-Friday 6:30-5:00.
1957 Mercedes 220S Before
1940 Ford Station Wagon Before
1940 Ford Station Wagon After